Join us for the Accordion Circle in June!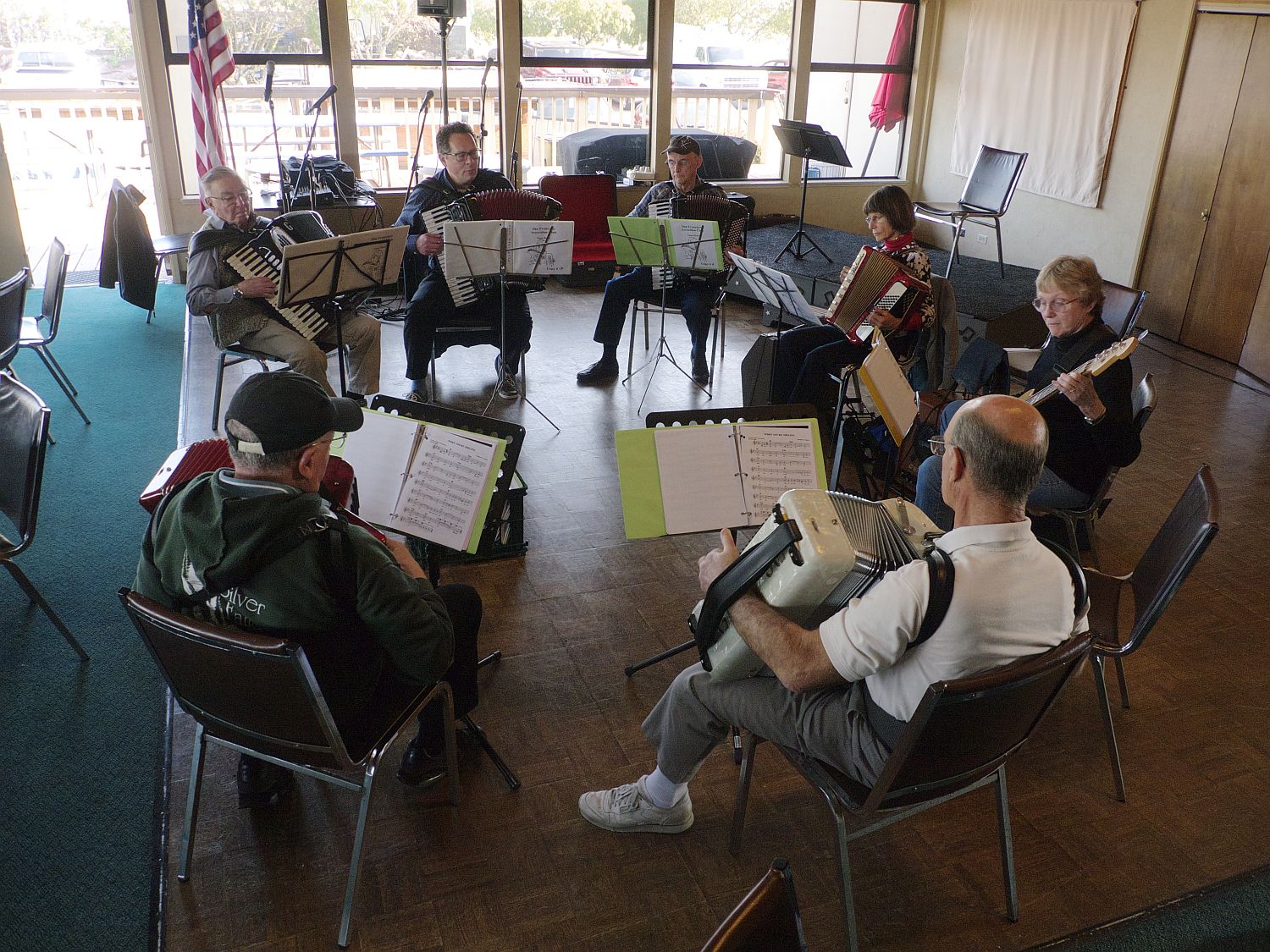 Please bring your accordion and be ready to have fun for another meeting in the
Accordion Circle
format.
Accordionists of all skill levels are welcome - from very beginner, to somone dusting off that accordion in the closet after raising a family or pursuing a career, to the seasoned expert. If you don't play the accordion - come anyway - and lend your voices, singing along with an accordion accompaniment.
Any person or group who has prepared a piece that they would like to play (or sing) in front of an audience is encouraged to do so - no arrangements need to be made ahead of time. If you aren't quite ready yet, but would like to make sure there is a spot for you at a future meeting, you may contact Mike Zampiceni at
eclecticguy@comcast.net
and he will hold a spot open for you.
The Accordion Circle meetings are also a time to share information and experiences. If there is a topic you would like to know more about, or would like to share knowledge you feel would be helpful for the rest of the group please let Mike know.
We will still bring you professional talent on the odd months of the year, but the even months are just for you to have fun making music with each other!
Please note
that we now meet at the
Chetcuti Community Room
in Millbrae. Please see the
Directions
page for directions to the new location.
Our programs are always open to the public!