Our featured entertainers for January will be the DiBono Brothers, Reno and Peter along with Steve Hanson on bass!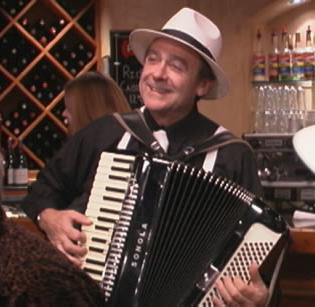 Reno DiBono has been playing accordion for over 40 years and been delighting audiences for over 30 years, playing Jazz, Swing and Italian styles. He can sing over 30 Italian songs in either the Sicilian, Neapolitan or Piemontese dialects. When not playing accordion Reno taught American History until his recent retirement in 2016.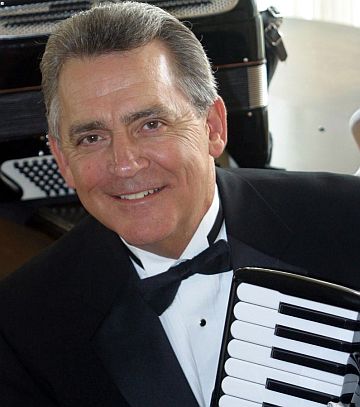 Like a typical younger sibling, Peter DiBono wanted to do what his older brother Reno was doing, so Peter took up the accordion when he was 9 years old. When it's right, it's right and Peter was hooked. Even throughout his challenging career as a police inspector, Peter has always allowed his passion to drive him.... and it shows. Peter has played accordion for people of all backgrounds and callings: from presidents, royalty, Supreme Court Justices, Hollywood actors, opera stars, to families who want something special for their daughter's wedding or parents' anniversary.
According to Peter, "It doesn't matter where I play or for whom... Playing music is such a joy both for me and my audience. Music is a way to communicate with one another, on a deeply personal level."

Also performing in January are soprano Gloria Mendieta Gazave accompanied on accordion by Paul Æbersold. Be sure to check your newsletter for more details on this talented duo!
Rounding out the program is the every popular Mike Zampiceni treating us to both accordion music and song!

I don't think a program can get better than this, so you won't want to miss it!


Our programs are always open to the public!