Join us for a tribute to Joseph Zampiceni!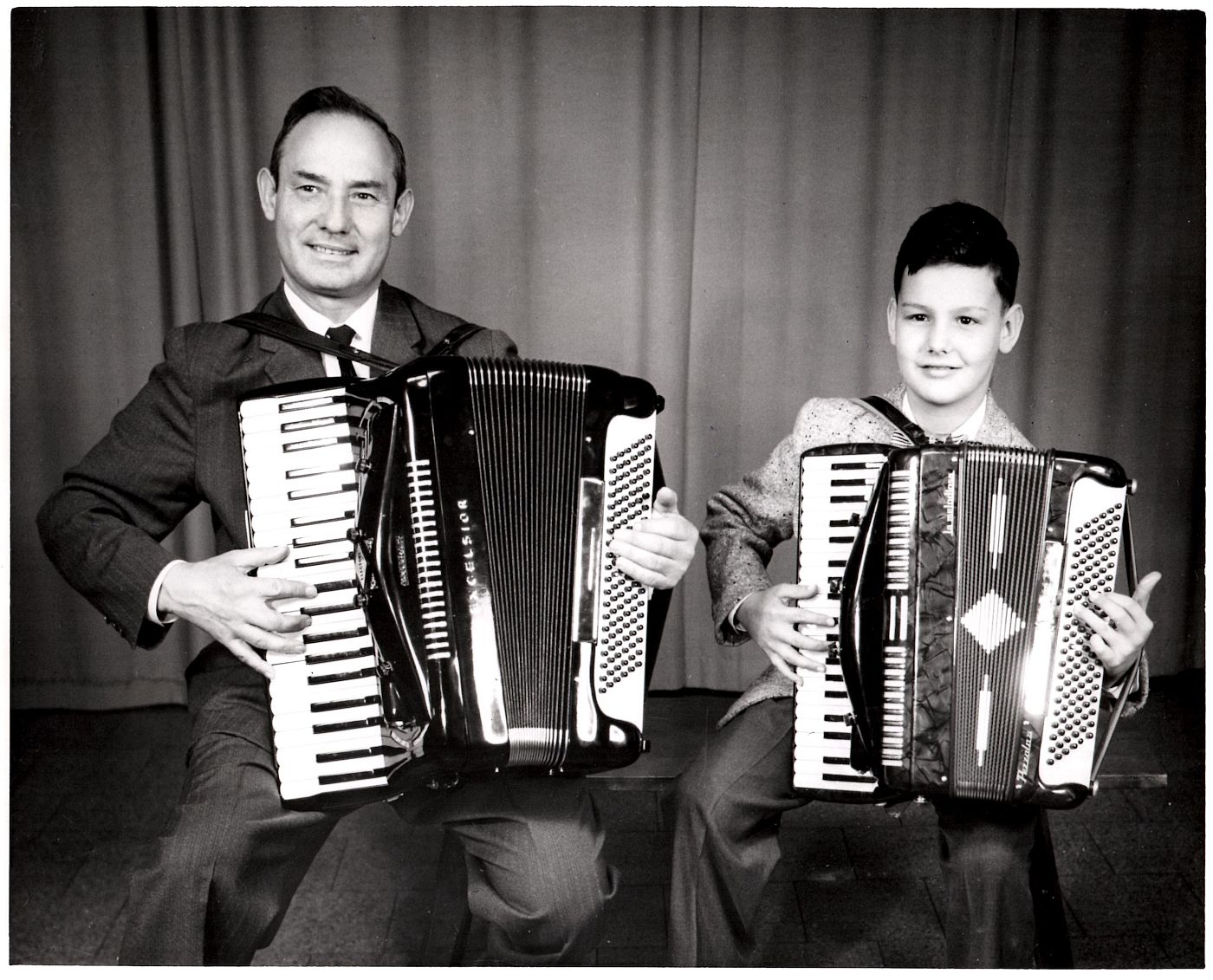 While during the "Golden Age" of the accordion, much attention was paid to what was going on in San Francisco, an equally influential force was active in San Jose and the Peninsula.
Joseph Zampiceni
began his career as a noted accordionist, teacher, composer and arranger in Barre, Vermont. In 1953, he moved with his family to San Jose and quickly established himself in the local accordion community. In 1955, he acquired Quattrociocche Publishing, the oldest publisher of accordion music in the United States, dating back to 1916, and Joseph became one of the most prominent accordion music publishers on the west coast. He was one of four publishers of compositions and arrangements by Guido Deiro.
Through his publishing, teaching, performing and the arrangement and composition of many pieces - including his own method for the accordion, Joseph made a deep and lasting contribution to the accordion and the accordion community in the Bay Area. We are fortunate that Joseph's legacy lives on through his son Mike Zampiceni. Father and son are pictured above around 1959. Mike himself is an accomplished accordionist, teacher and vocalist and is truly an accordionist's accordionist.
Please join us on a vist back to the "Golden Age" of the Accordion as Mike takes us through the life and accomplishments of his father, and how Joseph was instrumental (no pun intended) in the life and vitality of the accordion community in the Bay area and beyond. Throughout the meeting we will enjoy compositions and arrangements by Joseph performed by Mike, students of Mike's and Lynn Ewing.
Please note
that we now meet at the
Chetcuti Community Room
in Millbrae. Please see the
Directions
page for directions to the new location.
Our programs are always open to the public!