Featuring Lou Jacklich and Friends!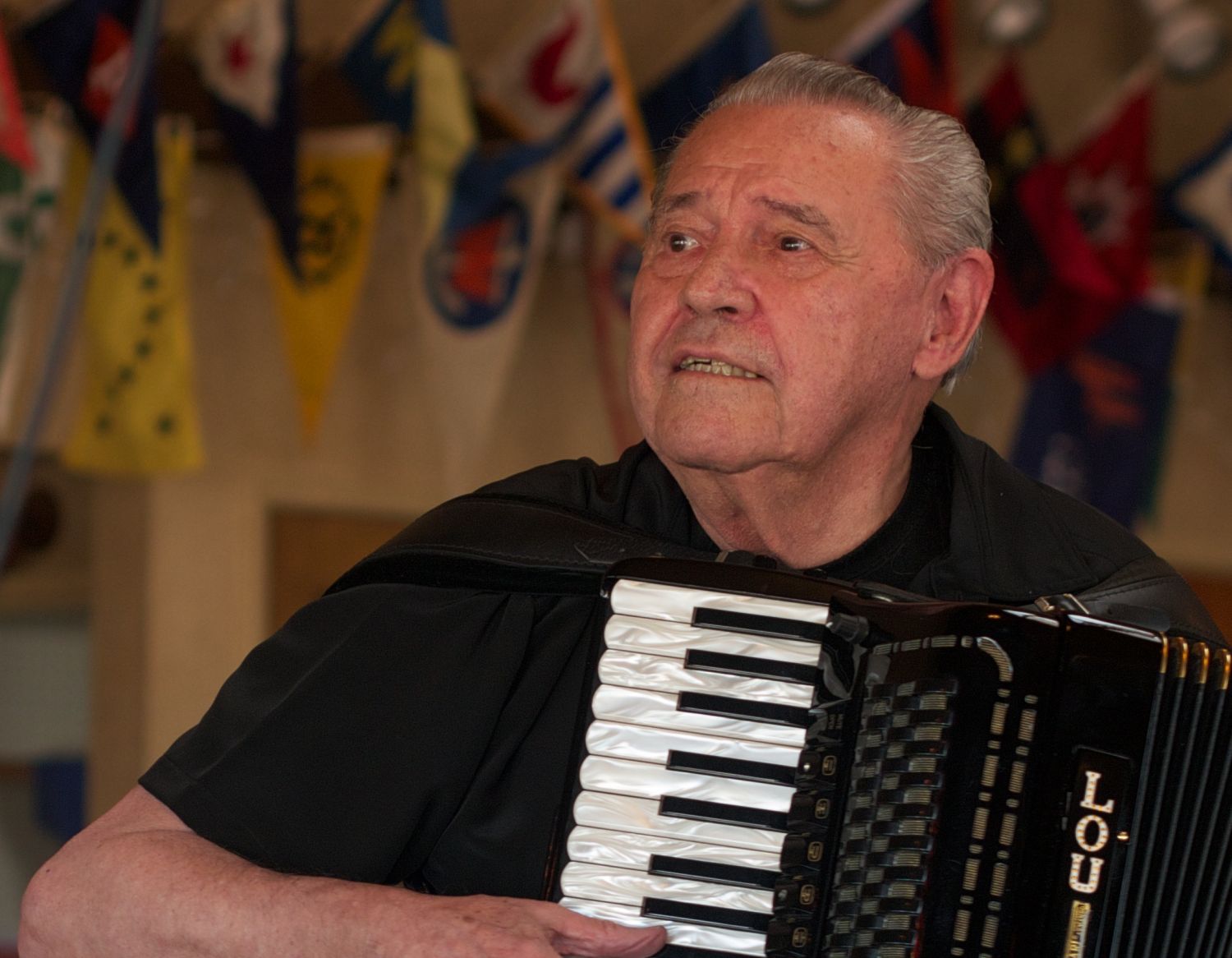 Lou Jacklich
hails from Hayward, CA and has been performing and teaching for 75 years. In the early 50s he launched the Lou Jacklich School of Music that quickly grew to over 400 students taught by 7 instructors, in addition to Lou. Collectively, over 1,000 students have been trained by Lou and some of them will be joining him throughout the program playing favorite pieces they have learned under Lou's tutelege.
Lou was also a west coast pioneer with the electronic accordion in the late 50s and early 60s and recorded the album
Lou Jacklich Plays
under contract with Capitol Records showcasing both his talent and La Melodiosa's contribution to the electronic accordion scene.
Lou's accomplishments as an accordionist and contributor to the accordion community are extraordinary. He was honored in 2014 with the San Francisco Accordion Club's lifetime achievement award, has served as the 2016 Cotati Accordion Festival's Honorary Director, and was co-recipient of the 2016 Las Vegas International Accordion Convention's inaugural Art Van Damme Education Award.
On Sunday, September 16th, the audience will be in for a real treat as Lou brings alive familiar standards with his jazz interpretation on his Ernie Felice Sonola accordion.  Ernie Felice's jazz style made a deep impression on Lou who has created his own sound with exotic chords and stretching the versatility of the accordion. In addition to performing jazz, Lou will be performing his own classical solo arrangements on his customi designed Bugari concert accordion
At age 90, Lou is still going strong - performing, maintaining a relentless teaching schedule and always exploring new heights of musical interpretation on the accordion. This meeting is a "must see and hear" event for music and accordion lovers and jazz enthusiasts. His star continues to shine brightly as an accordionist's accordionist.
The San Francisco Accordion Club is a 
501(c)(3)
 tax-exempt charitable organization whose purpose is to enhance, promote and stimulate an appreciation for the accordion within the membership and throughout the general public. Donations are tax-deductible and gratefully accepted by using the
Donate
button at the left or by mailing your contribution to the 
Club Treasurer
.