Our featured performers for November are:
Peter Di Bono, Accordion and Harriet Newhart, Violin!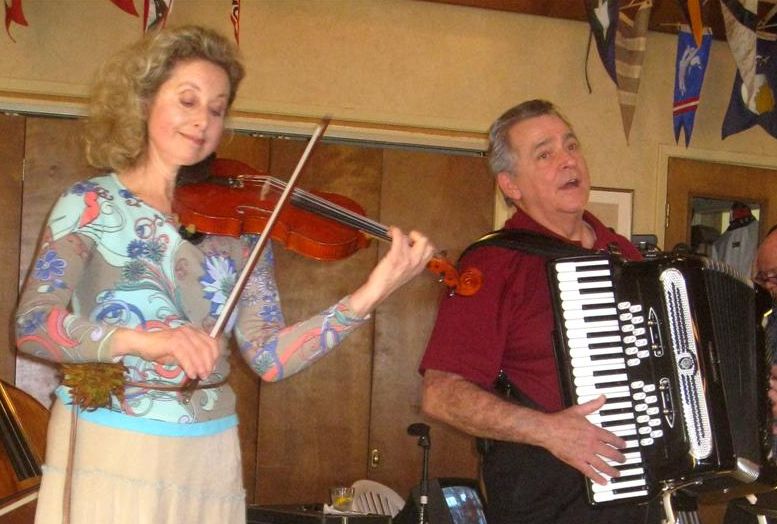 They say everyone has two personalities. In the case of Peter DiBono, it's true. There's the serious side that led to an outstanding career as a police inspector with the SFPD, and the creative side that led him to become San Francisco's premier accordionist. Peter has played accordion for people of all backgrounds and callings: from presidents, royalty, Supreme Court Justices, Hollywood actors and opera stars, to families who want something special to celebrate a milestone event in their lives.
According to Peter, "It doesn't matter where I play or for whom... Playing music is such a joy both for me and my audience. Music is a way to communicate with one another, on a deeply personal level.
Harriet Newhart along with her husband Byrne, has been delighting national and international audiences with their thirteen piece strolling orchestra, the San Francisco Starlite Strings, featuring the musical treasures of the American Song Book, Viennese Waltzes and Continental favorites.